Welcome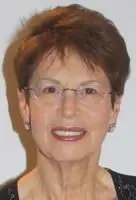 Congratulations for reaching out!

Looking at my website can mean:
you just took an important step on your journey of growth and transformation
you are asserting your desire for a better life for yourself
People choose therapy in order to change :
unhappy personal or family relationships
stressful work situations
handling difficult emotions, like anxiety, sadness, anger
disappointment with their current life situation
Neuroscience and attachment research show :
As human beings, our brains are wired for relationships
We are not meant to solve problems alone
Though relationships cause hurts and traumas, they also can heal, inspire and help us grow.
My style is to work as a collaborative, interactive therapist.
Over my 25 plus years experience, I have incorporated skills from many schools of therapy.
I would love to meet you and find out how I can be of help to you.